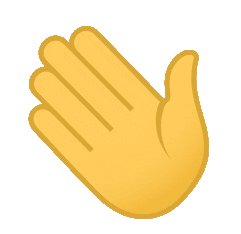 Hi, I'm Eric Yang!
I am a Data Enthusiast and Engineer Manager based at ap-southeast-2 🇦🇺 with background of Computer Science 👨‍💻 and Artificial Intelligence 🤖.
I build data teams and end-to-end data platform to make business impact. This includes engineering data transformation pipelines, Machine Learning model development, model training scheduling, model serving, deployment and monitoring.
I play with Python 🐍 and SQL 🔍 to handle large volume of data on Cloud ☁️ in most of my days. Sometimes I also play around with Flask 🌶️ , Go 🐎 and Node.js ☊ for fun.
During my free time, I like to keep tracking my thoughts 📝 , and craft up tools to visual my activities 🏃 , trips 🏝️ , and flights ✈️ . You can find detailed timeline ⏳ about this site.
Currently I am working on
Technology Skills
Non-exhaustive lists of my technology skills, from most proficient to least.
| Category | Technologies |
| --- | --- |
| Language | Python, SQL, Java, Bash, R |
| Data Management | Apache Spark, Hadoop, Hive, Presto, Kafka, Airflow, Beam, Databricks, Snowflake, dbt |
| Data Analysis & Visualisation | Data Modelling, SQL, Pandas, Tableau, Plotly, Scikit-Learn, Tensorflow |
| Cloud Computing | AWS EMR, EKS, Athena, Glue, Redshift, RDS, Docker, Lambda, |
| Others | FastAPI, Linux, Docker, Jenkins, Kubernetes, DataDog, Jira, Confluence, Bitbucket |
Contact
If you would like to touch base, feel free to send an email 📬 or schedule a quick catchup 🗣️!